The hidden expenses of RTFs and pre-built kits
Unexpected expenses and delays can easily crop up with some outdoor kitchen island kits, including seemingly convenient Ready to Fabricate (RTF) kits and Pre-built Modular or Prefabricated kits.

For example, since RTF kits are usually comprised of prefabricated aluminum or galvanized steel frames wrapped in cement board, they still have to be finished with masonry, tile or stucco once they've been installed. Keep in mind, too, that these kits don't always provide appliance cut-outs, either — so the time and expense of doing that work would have to be included in your project timeline and budget.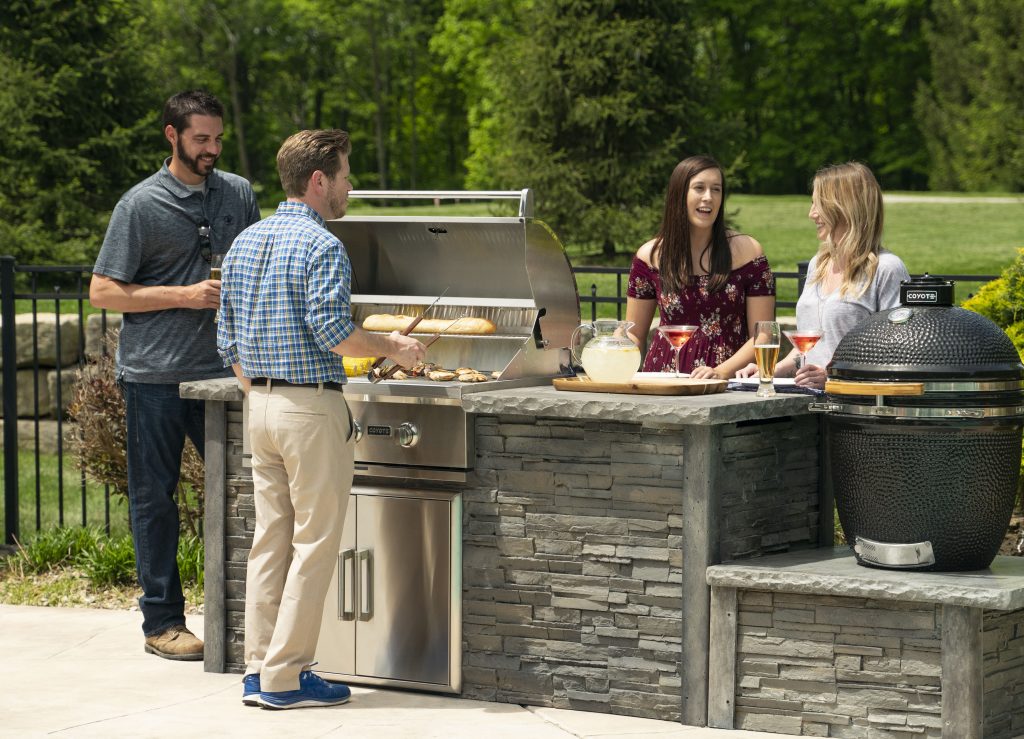 Pre-built Modular or Prefabricated outdoor kitchen kits, on the other hand, are usually finished in stucco and grouted tile. They come with appliance openings and are shipped in one piece. That may sound convenient, but — and this is a big but — that one piece is inevitably quite heavy, which means that you'll need heavy equipment or even a crane to install this type of island. Finally, as this type of kit has to be delivered in one big, cumbersome box, there's a risk of shipping damage.
And, needless to say, with either an RTF or Pre-built Modular or Prefabricated kit, appliances and countertops will still have to be found, purchased, delivered and installed.