With features like super rust resistant materials, storage bins and even sinks, Coyote grills and outdoor appliances open up the possibilities of al fresco cooking and dining to a whole new level. And by the way, by rust resistant, we mean completely rust resistant: From top to bottom, every bolt and screw in Coyote's outdoor appliances are 304 Stainless Steel.



That's just one grade down from marine grade. Coyote's full line of accessories also provides everything you'd expect to find in a regular indoor kitchen.

Given all the optional features these outdoor appliances can come with, it's best to create a list of all the things you'd ideally want to do with your outdoor cooking and dining space before you design it. Adding on features later can be more costly, in the end.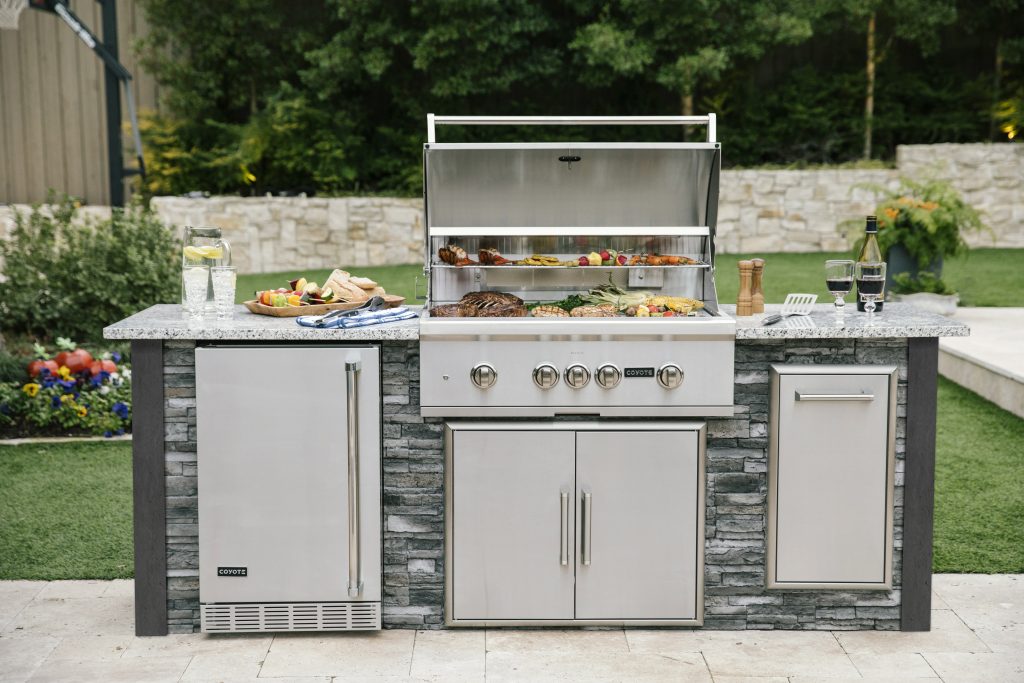 Your ideal arrangement could also turn out to be more doable than you'd thought. Coyote's line of outdoor appliances come in at very reasonable prices, considering what they offer in durability, design features and overall quality.